Article title:
SPICE MIX FOR SUVLAKI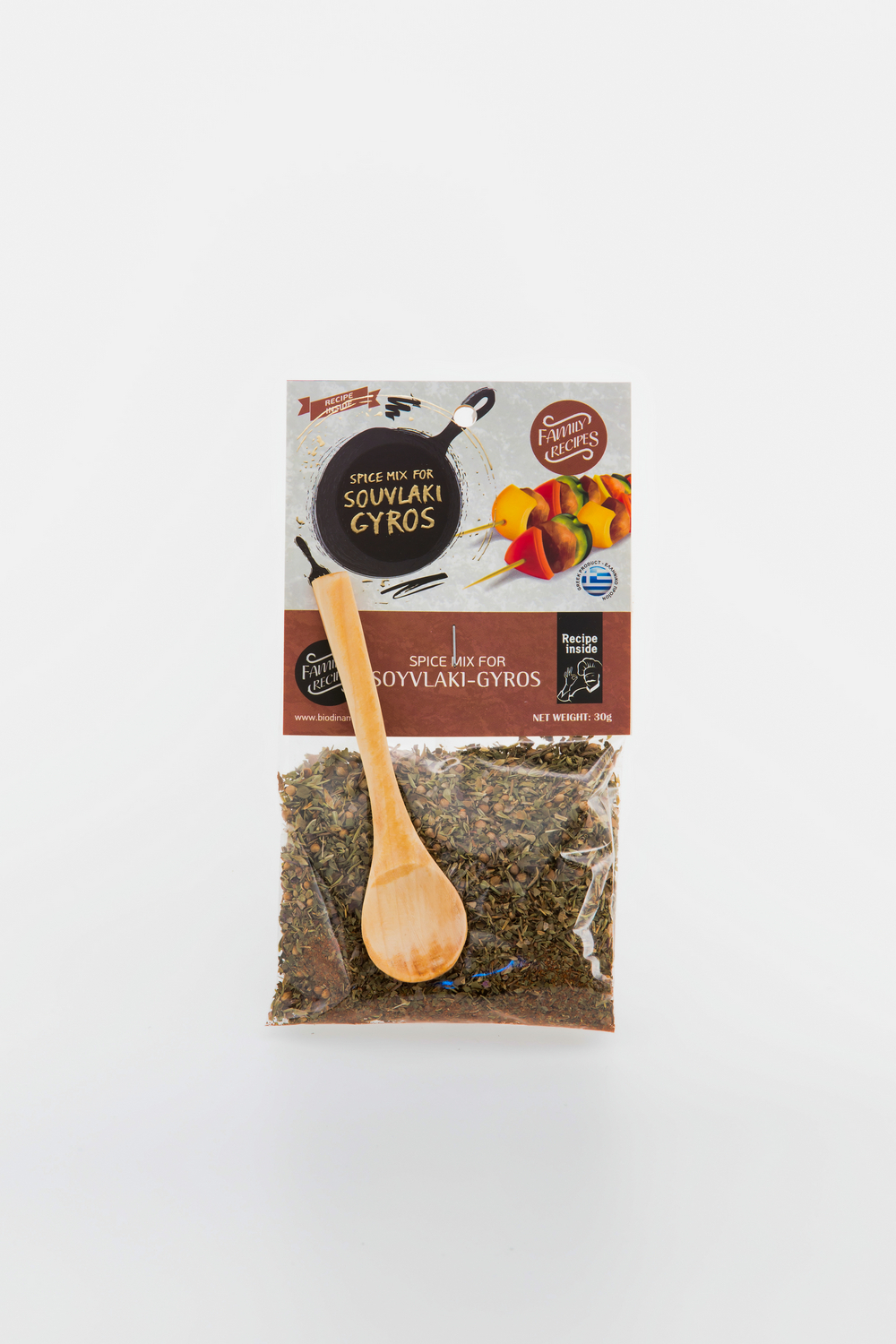 Image title:
Article main body:
A mix of herbs and spices to make your Meat dishes taste like never before! 
Our recipe: 
Marinade 200gr tenderloin meat with 1 tsp of "gyros-souvlaki mix" in a bowl and add some olive oil drops. Cover and chill for at least 3 hrs. Cook in a hot non-sticking pan until the meat is nicely colored. Serve on pita bread.
Available in a fresh, luxurious yet modern packaging option!