Article title:
BBQ SPICE MIX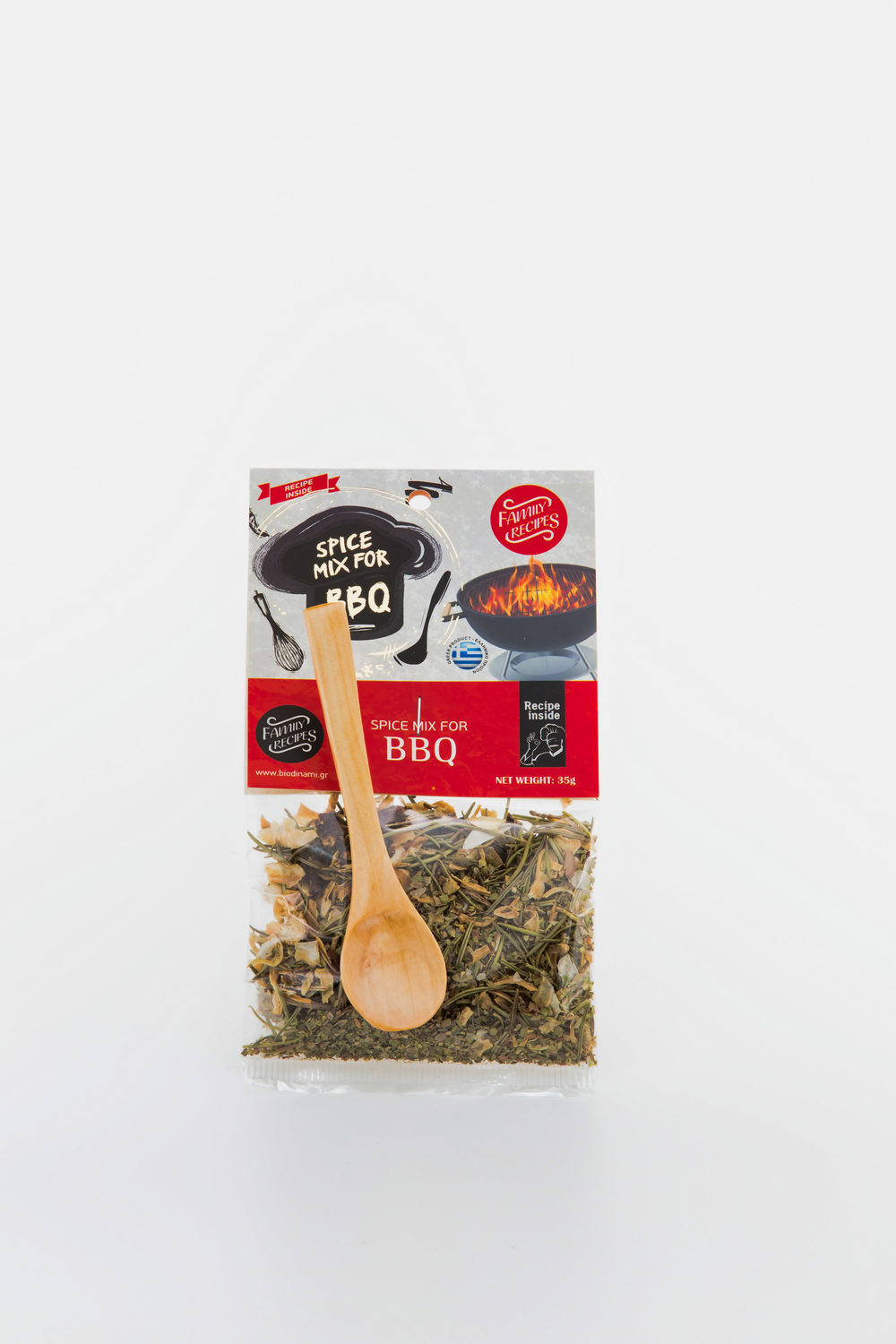 Image title:
Article main body:
A mix of herbs and spices to make your BBQ taste like never before! 
Our recipe: Use 1 tbsp. of "bbq mix" for 200gr of beef, pork or chicken fillet.  Add 1tbs ketchup and massage all the flavors into the meat. Put in the fridge for some hrs. Preheat your barbecue and cook for 8 to 10 minutes, turning every minute.  Once it looks good, move the fillet out.
Available in a fresh, luxurious yet modern packaging option!