Article title:
color my salt brown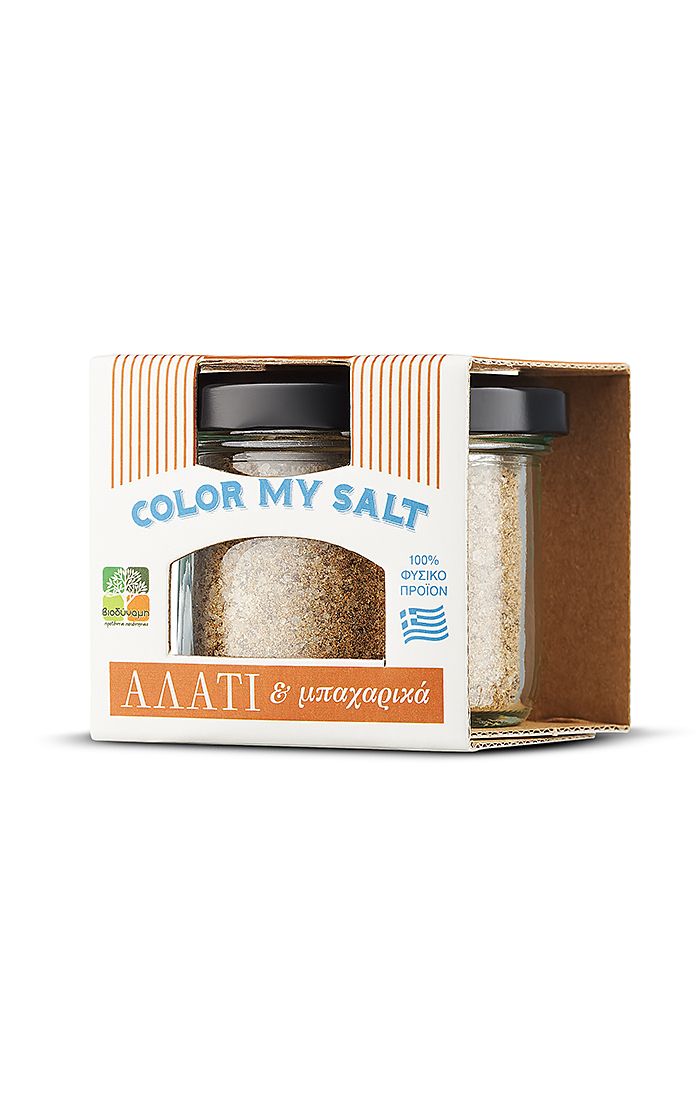 Image title:
Article main body:
Color my salt series of salt combine the minimal yet elegant, eco-look with the excellent quality and unique taste of the ingredients.
Using a special mixing technique, the original salt of Messolonghi is mixed with herbs and spices, resulting colorful and tasteful salts that give taste and aroma to your recipes, naturally!
They cover all the range of ingredients used in the modern kitchen.
Brown salt with allspice, caraway, Szechuan pepper
It gives unique taste at minced meat, red sauces, stuffed peppers, stews. Oriental taste and aroma to your recipes!