Article title:
SPICE MIX FOR GREEK SALAD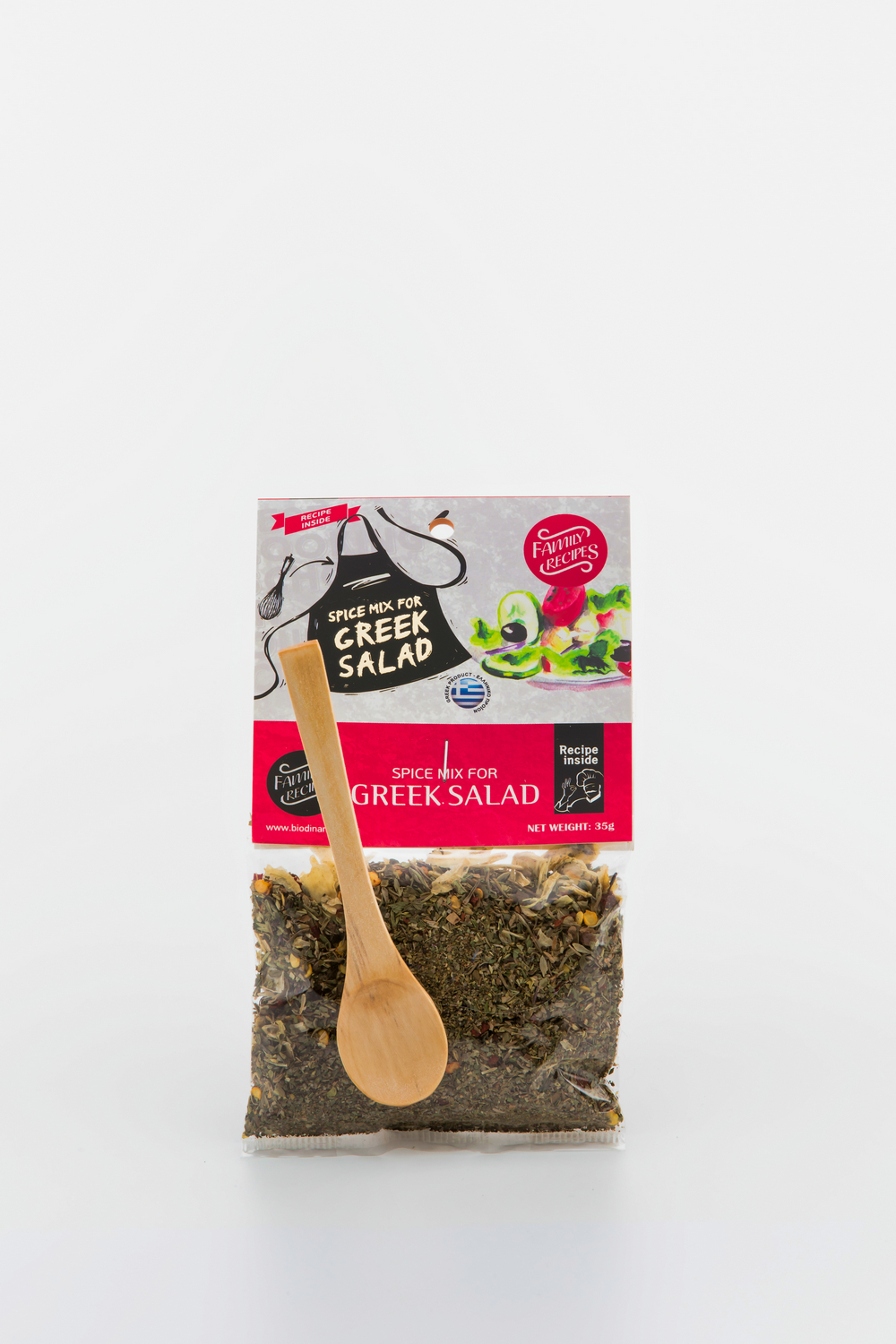 Image title:
Article main body:
A mix of herbs and spices to make your Greek salad or other favorite salads taste like never before! 
In a large salad bowl, combine the onion, olives, bell peppers, tomatoes, cucumber and feta cheese. Blend together with the olive oil and I tsp of our "salad mix" and its ready.
Available in a fresh, luxurious yet modern packaging option!