Article title:
SPICE MIX FOR FISH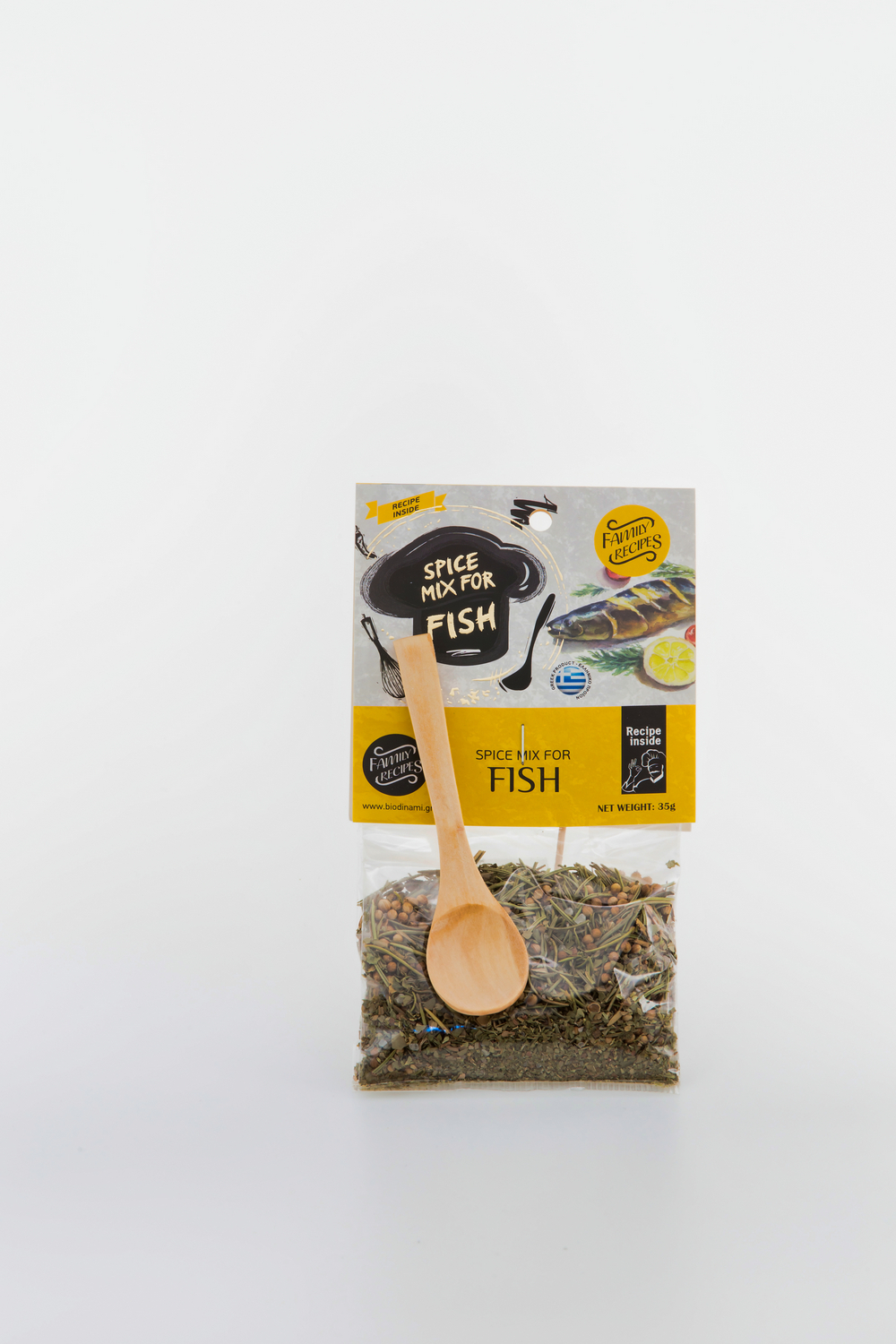 Image title:
Article main body:
A mix of herbs and spices to make your fish dishes taste like never before! 
Our recipe: 
Season every fish fillet with 1 tbsp. of our¨ FISH MIX¨ and add some salt and pepper. Heat 1 tbsp. butter in a large skillet over moderately high heat and cook fish 3 minutes on each side. Remove from pan.
Available in a fresh, luxurious yet modern packaging option!